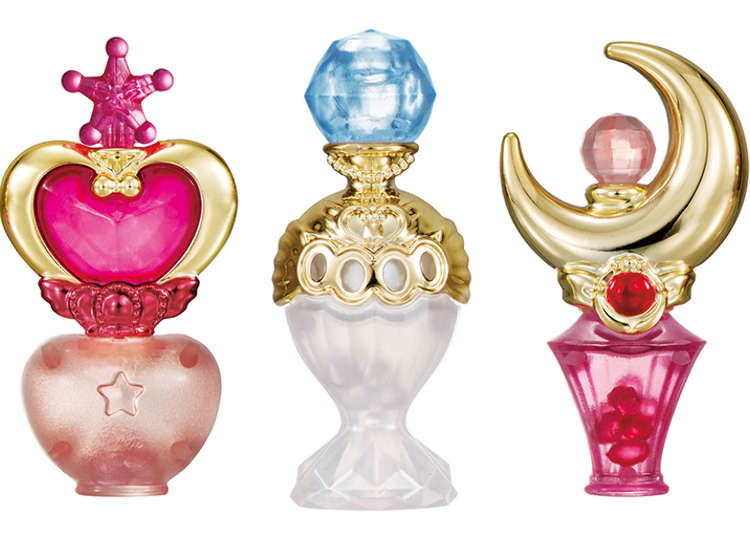 Everyone knows and loves gashapon, the adorable toy in a capsule that is obtained by simply putting a coin in a machine – then turning the handle without actually knowing what you'll get!

Gashapon aren't just popular with Japanese people of all genders and ages, but naturally also with tourists from all over the world. After all, the little treasures to be found in the machines are of an astonishingly high quality and available for under 500 yen. Especially in shops specializing on gashapon in Akihabara, you'll see a hustle and bustle of locals and tourists alike, trying to get their hands on their favorite characters and goods.

This is why we're sure that everyone's dying to hear about December's many gashapon highlights! Particularly popular this month are franchises such as Once Piece, Dragon Ball Super, and Yokai Watch. All-time favorites such as Osomatsu-san and Sailor Moon are also represented, so get to the machines!
Adorable Capsule Rubber Mascots from Boruto: Naruto the Movie
The sequel to the immensely popular Naruto series is called Boruto: Naruto Next Generations and is published in Weekly Shonen Jump, enjoying equal popularity. This December marks the first time that the Boruto characters appear as rubber charms found in gashapon capsules! Naruto and Boruto Uzumaki are of course represented, along with Sasuke Uchiha and other favorites from the series. One gashapon turn costs 300 yen.
One Piece Rubber Charms for Your Phone and Bag!
The third version of gashapon rubber charms from One Piece hits the machines in December. Luffy and Sanji, Zoro and Nami – all of the popular faces of the insanely popular faces are available to decorate your phone, bag, or what-have-you. On top of that, many of those familiar faces are dressed up in all new costumes and the latest character Carrot makes her gashapon debut! Get your hands on the One Piece charms for 300 yen each.
The Osomatsu-san Pin Badge Collection of the Cold Season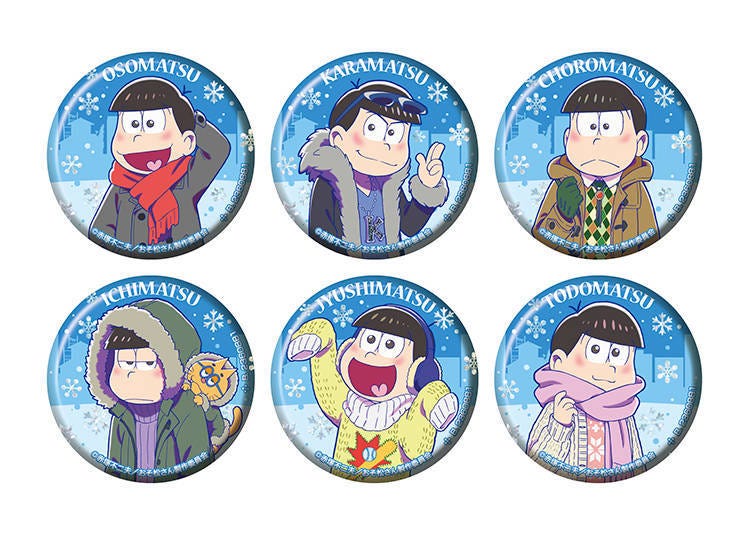 It's been one year ever since the Otsomatsu-san anime started to be broadcasted. This winter, the beloved characters have taken on their cozy winter jackets and sweaters to appear on a pin badge winter collection, continuing the craze around the funny series with original illustrations. One pin is available for 200 yen.
These Squishy Doraemon Figurines Will Pretty-up Your Desk!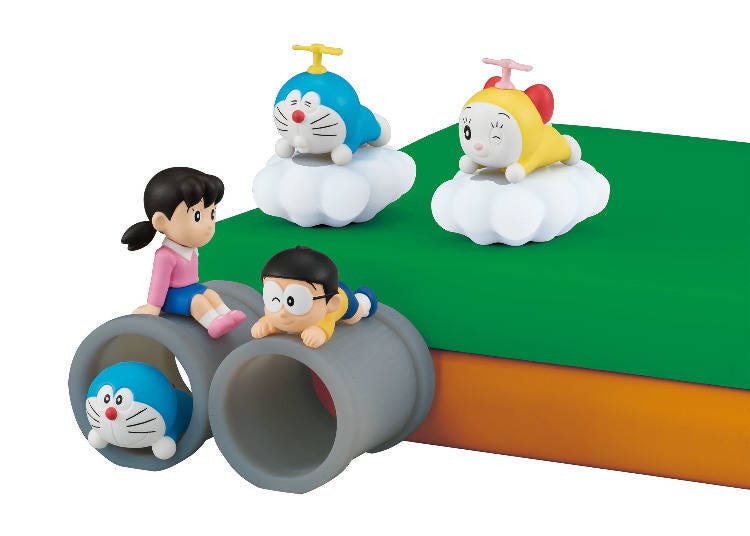 Doraemon is such an established franchise, even outside of Japan it might be hard to find a person who hasn't heard of it at least once. This December, squishy gashapon toys will bring Doraemon right to your desk. Make use of clouds, pipes, and other things to arrange Doraemon, Dorami, Nobita, and Shizuka in whichever way you like! One figurine is available for 300 yen.
Dragon Ball Super: UDM Burst 22 Brings You Future Trunks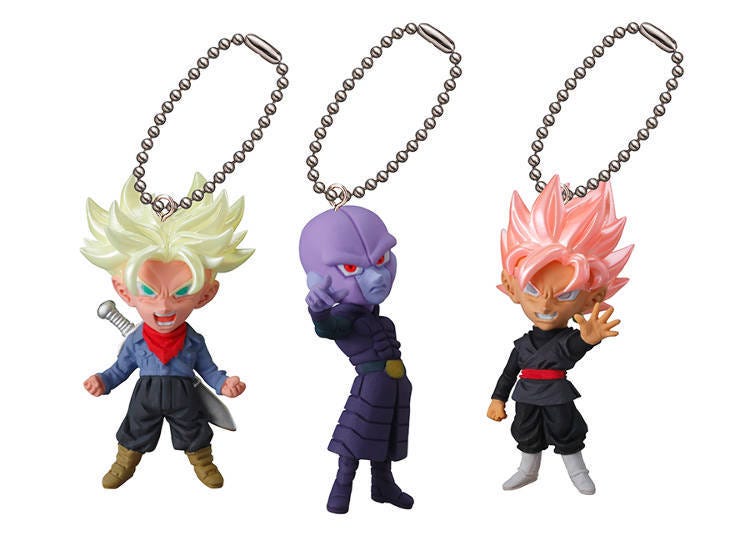 Dragon Ball enjoys its very own gashapon series called "Dragon Ball Ultimate Deformed Mascot," or UDM in short. The Burst series deals with the newest installments of the massive franchise. The 22nd gashapon edition is all about the Future Trunks arc and is released in December. The keychain lineup features Super Saiyan Trunks from the future, Super Saiyan 3 Vegito, and other popular faces from Dragon Ball Super. One keychain is available for 300 yen.
Mentori: Bothersome Birds as Rubber Keychains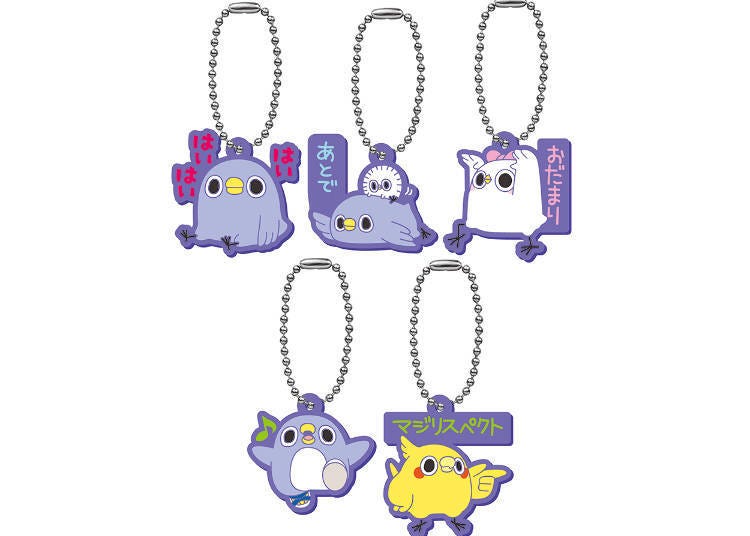 Mentori is a series of stamps for the chat application LINE which, with over 2 million downloads, has been a massive hit. Originally, the birds made their debut in a sticker series called "It's a drag! Anyway let's reply." – made for people who think that replying to messages all the time is rather bothersome. Now, the annoyed birds will make the perfect accessory, carrying their messages such as "Yeahyeahyeah…" and "Please shut it" with them. One mentori can be had for 200 yen.
Kamen Rider Ex-Aid: Get the Gashat Form Changer!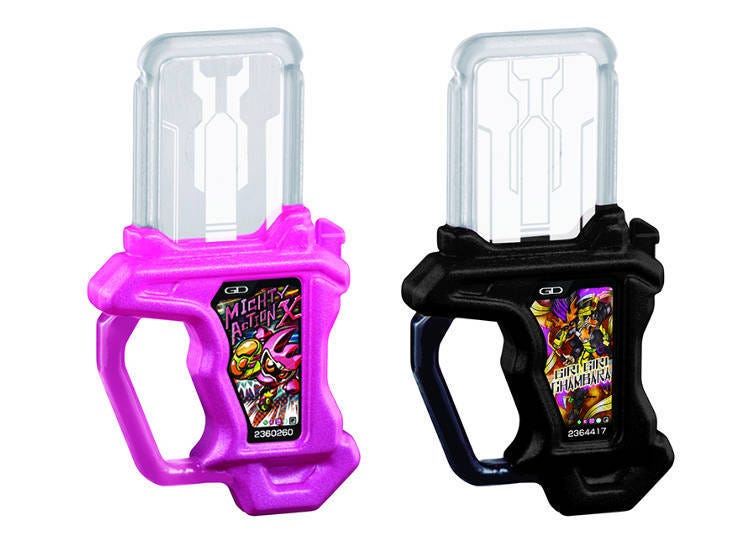 The new Kamen Rider Ex-Aid series also features a brand new form changer, helping the heroes fight for justice! Get your hands on this incredibly detailed transformation item called Gashat and you might just turn into a Kamen Rider yourself. One Gashat is available for 200 yen.
Fancy up your Drinks with Sakana-kun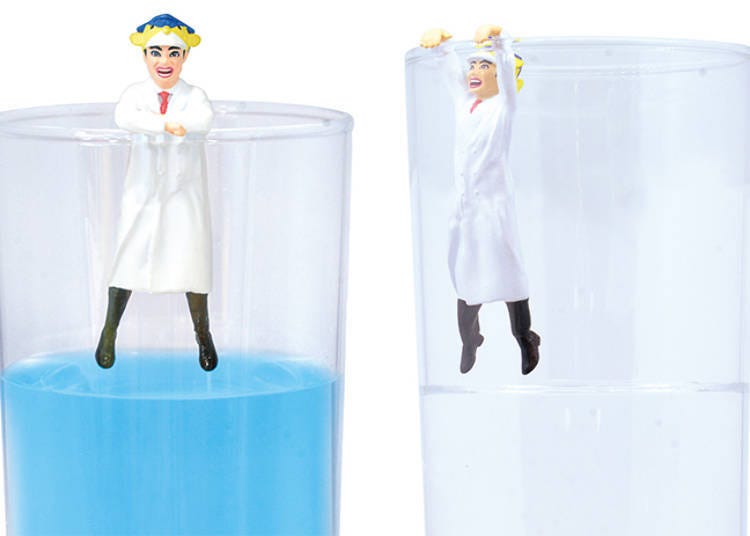 Sakana-kun is a favorite TV personality of many Japanese people – his actual name is Masayuki Miyazawa and he is a genuine ichthyologist, or fish researcher. Known and loved for his signature blowfish hat, he educates his audience about fish in very unique and interesting ways – now, he can dip his toes in the waters of your own drinks with this gashapon figurine series! Coming in four different poses, why not let the tiny Sanaka-kun dangle from your glass for 300 yen?
The Beautiful Sailor Moon Prism Perfume Bottles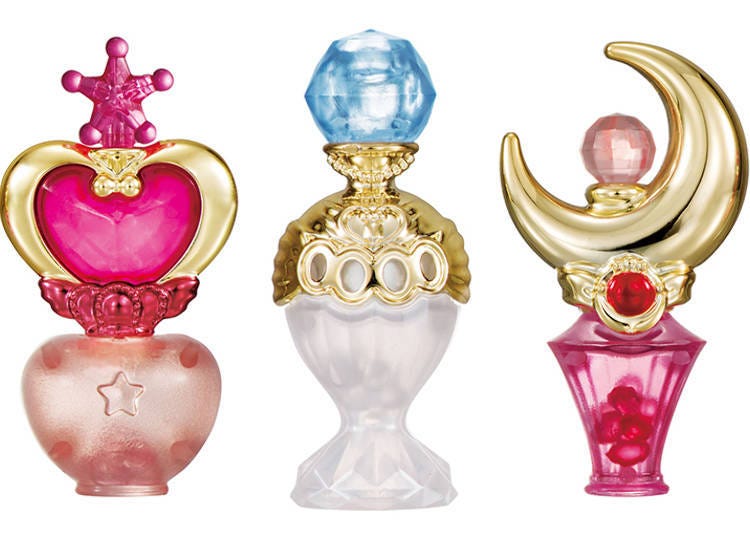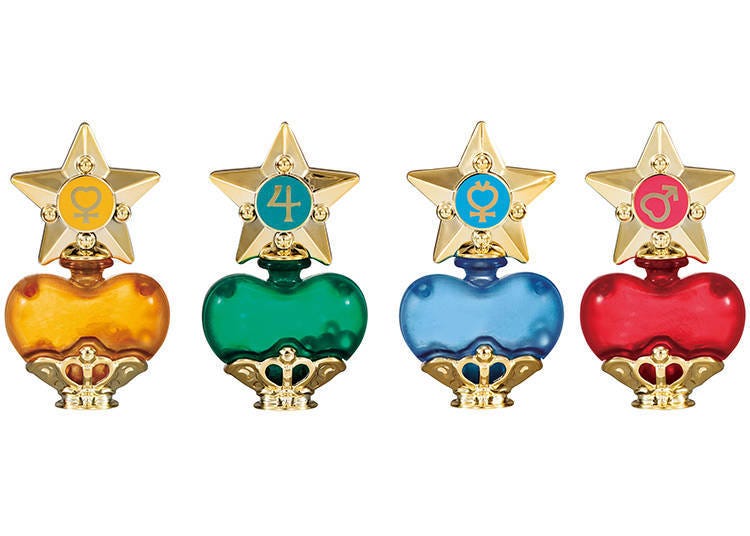 The new Sailor Moon perfume bottles, to be found in gashapon machines from December on, are vivid eye catchers for any makeup or office desk! Just looking at the colorful, shimmering bottles will evoke that wonderfully nostalgic Sailor Moon feeling that an entire generation has come to know and love. With one bottle for 300 yen, why not try to get the whole beautiful collection?
The Yo-kai Watch Dream Swing 02 Brings The Great Adventure of the Flying Whale & the Double World, Nyan!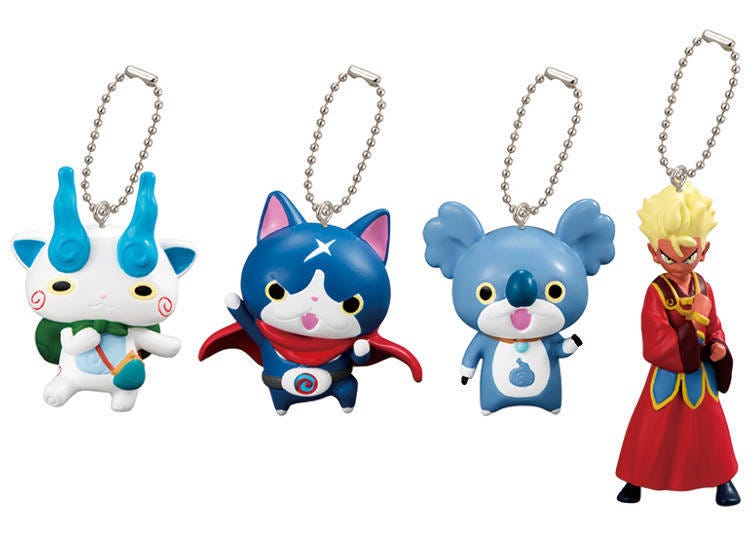 Showcasing the protagonists of "Yo-kai Watch the Movie: The Great Adventure of the Flying Whale and the Double World, Meow!," this gashapon series is a must for every fan of the series. Particularly popular characters, such as Koalanyan and King Enma are of course part of the keychain lineup. One gashapon try will cost you 300 yen.
Get gashapon goodies here!
Address

3-15-5, Sotokanda, Chiyoda-ku, Tokyo, 101-0021
View Map

Nearest Station

Suehirocho Station (Tokyo Metro Ginza Line)
2 minutes on foot


Phone Number

03-5209-6020
*This information is from the time of this article's publication.
*Prices and options mentioned are subject to change.
*Unless stated otherwise, all prices include tax.