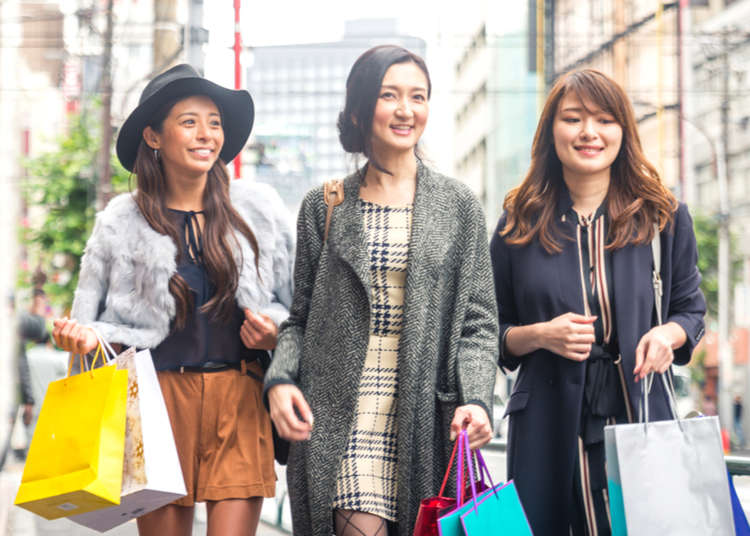 One of the biggest parts of Japanese pop culture is its fashion and shopping districts. On a daily basis the latest Japanese brands can be found at popular department stores, clothing stores, and others. During New Year's, many stores sell these popular items in so called "lucky bags," called fukubukuro, at ridiculously discounted prices. They are limited in numbers, making it a popular custom for shopping aficionados.
A Tradition Started 100 Years Ago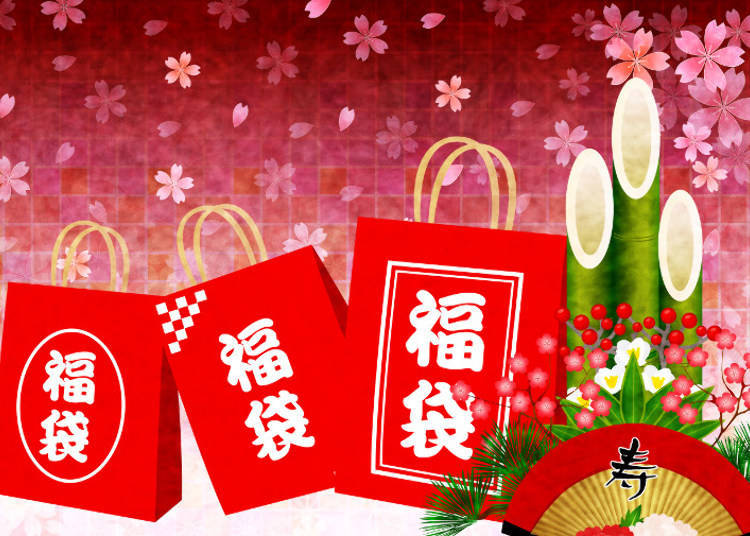 The concept of these lucky bags is simple: On New Year's, stores attract more customers by putting a collection of items from the store into sealed shopping bags that people can buy. These are usually placed at the entrance or the middle of the store, and advertise for themselves. The contents are valued more than what people will be paying for them. For example, a lucky bag could cost 2,000 yen but the value of the items inside are worth about 4,000 yen.
Due to their popularity, lucky bags leave the shelves fast. The commodity of these bags is the surprise of what's inside. It can be a hit or a miss. A bag that has undesired items in it is called "fukobukuro," meaning misfortune bag. There isn't a guarantee in getting good items, so it is a game of chance. Still, there is a way to know what kind of items will be in a lucky bag. If it's a clothing store, there will be clothes in the bag. If it's a technology store, electronics will be inside.
The culture of the fukubukuro has changed as they've gained popularity. These bags still come out on New Year's but some bags come out as early as Christmas. Many of the first to come out are the makeup themed ones, with bags that contained items like lip gloss, eye shadow, foundation, eyeliner, and mascara. The fukubukuro becomes more and more common for some stores to reveal beforehand a part, or sometimes even the entirety of the content inside the bag. If this is clearly reducing the surprise aspect of the event, it allows customers to not be fully disappointed, which can happen quite regularly with this kind of mystery shopping event.
Another thing that has become popular about fukubukuro in the last few years is filming the reveal. There are several YouTube videos of people revealing the contents of their lucky bags. These have the same feeling as a haul video but are specifically centered on lucky bags, which means that the reviewer himself doesn't know what to expect. Most people will pull one item at a time out of the bag, commenting on if it's a good item or not. Ever since the Meiji era, the culture of the fukubukuro has become a huge trend and spread into a wide variety of the contents at pretty much any kind of markets now.
2017 and its Amazing Lucky Bag Lineup!
The lucky bags of Ikebukuro's Tobu Department Store are gaining more and more popularity each year. 2017 also marks the 55th anniversary of the massive mall's opening, so special fukubukuro named after the numbers of 55 and 2017 will be on sale as well. Look forward to the 2,017 yen fruit fukubukuro full of fresh, delicious fruits, as well as the 550,000 yen jewelry lucky bag which is already promising to be a big hit! (limited quantity)
In addition, a "Craftsmanship of Japan" exhibition is being held on the 8th floor. Look forward to a large variety of lucky bags filled with goods and products made by craftspeople from all over Japan! Our special recommendation is the unique "Tosa Coral Fukubukuro" for an astonishing 5.5 million yen - it contains a figurine, a ring, and a pendant all made from the beautiful Tosa coral.
Both the luxurious lucky bags as well as the fruity fukubukuro and more will be on sale from 9:30 a.m. on January 2nd of 2017.
Depending on the situation, the store might open earlier on the 2nd of January.
Goods

Address

1-1-25, Nishiikebukuro, Toshima-ku, Tokyo, 171-8512
View Map

Nearest Station

Ikebukuro Station (JR Shonan Shinjuku Line / JR Yamanote Line / JR Saikyo Line / Tokyo Metro Marunouchi Line / Tokyo Metro Yurakucho Line / Tokyo Metro Fukutoshin Line / Seibu Ikebukuro Line / Tobu Tojo Line)


Phone Number

03-3981-2211
Among the most famous of New Year's fukubukuro sales places is, of course, SHIBUYA 109. Every single year, about 2,000 people wait in line to get into the shopping center and every single year, SHIBUYA 109 is on the news as the hot spot of lucky bag shopping. For the most popular lucky bags from the brands of the mall, a lot of people actually start lining up the day before, and particularly young people are after the famously popular brand lucky bags of SHIBUYA 109.
One of the first lucky bags to be sold out is the one by the casual yet elegant brand Cecil McBee, and indeed, a brand's popularity can easily be measured by how long the queue in front of it is. Just watching the craze around the lucky bags is an amazing spectacle every year. This year, the brand will offer two kinds of lucky bag for 10,000 yen, and one lucky bag for 20,000 yen, making for three different types of fukubukuro in total. The goods inside these lucky bags are sure to have a total worth at least double the price of the fukubukuro itself, so it's an amazing bargain!
Another famous characteristic of SHIBUYA 109's fukubukuro sale is the bartering around the entrance. Since you do not know what exactly is inside a lucky bag when buying it, you might end up with things you don't exactly love. In this case, be sure to hit up this barter hot spot at the entrance and trade away to your heart's desire! SHIBUYA 109's lucky bag sale starts on January 2nd.
Address

2-29-1, Dogenzaka, Shibuya-ku, Tokyo, 150-0043
View Map

Nearest Station

Shibuya Station (JR Shonan Shinjuku Line / JR Yamanote Line / JR Saikyo Line / Tokyo Metro Ginza Line / Tokyo Metro Hanzomon Line / Tokyo Metro Fukutoshin Line / Tokyu Toyoko Line / Tokyu Den-en-toshi Line / Keio Inokashira Line)
0 minute on foot


Phone Number

03-3477-5111
Shops planning to sell Fukubukuro
Area

Category

Articles Genre
*This information is from the time of this article's publication.