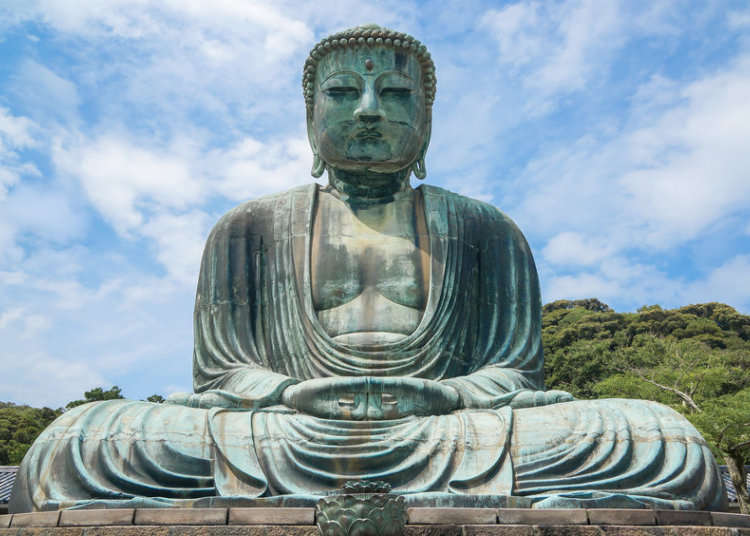 While a good majority of the modern Japanese population would not consider themselves as particularly religious, many day to day activities and several special occasions and have clear roots in both Buddhism and Shinto, the Japanese native belief. Let's take a look at the various customs and rituals that have been carried over for centuries, which many people don't even identify as religious.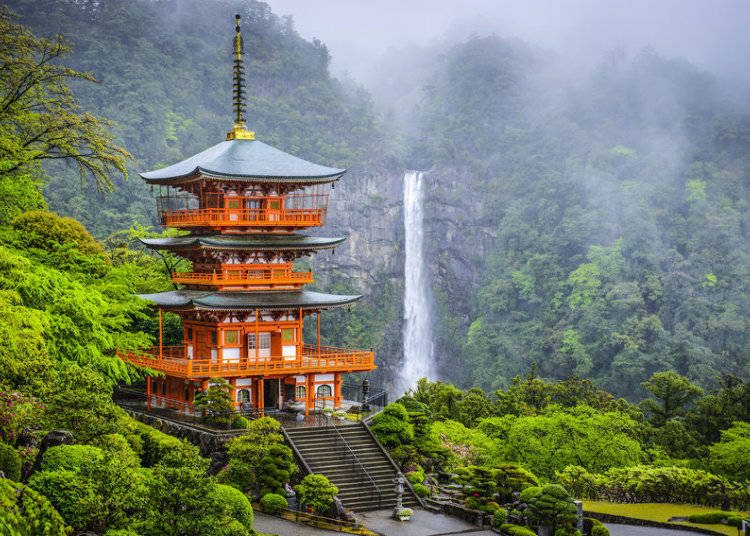 In Japan, there are over 75,000 Buddhist temples all across Japan, located everywhere from remote mountain tops to the middle of cities. Buddhist temples are often visited during holidays and yearly festivals. One of the most important holidays, the New Year celebrations, are inherently Buddhist. On New Year's Eve, Buddhist monks strike temple bells 108 times for the amount of the world's humanly defilements, cleansing their sins and purifying minds. Shusho-e on January 1st is a gathering usually held at Buddhist temples to reflect the mistakes of the previous year while making resolutions to a better life. Reflection and resolution are basic elements of the Buddhist way of life.
Driving Demons away with Beans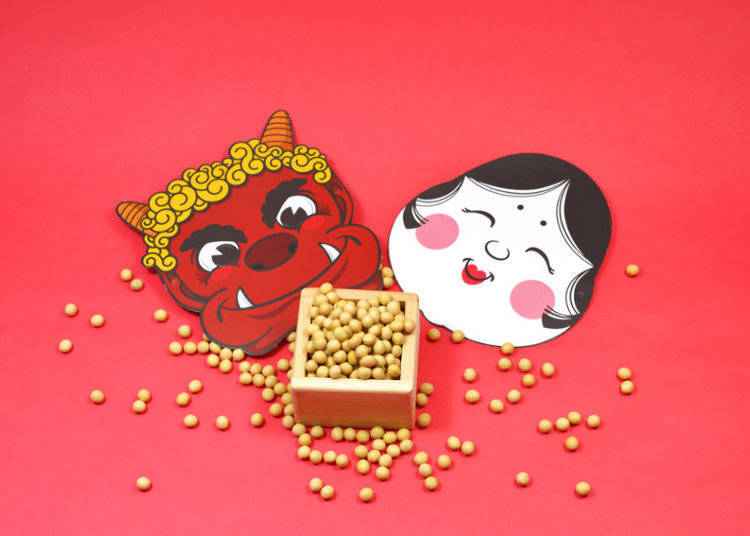 Speaking about New Year's, there's another tradition that is celebrated in every household in February. Setsubun, meaning "seasonal division", is a celebration for cleaning and purifying. The day is used to drive devils, demons, and evil spirits out of one's home or temple with the help of roasted soybeans.
O-bon: Honoring the Ancestors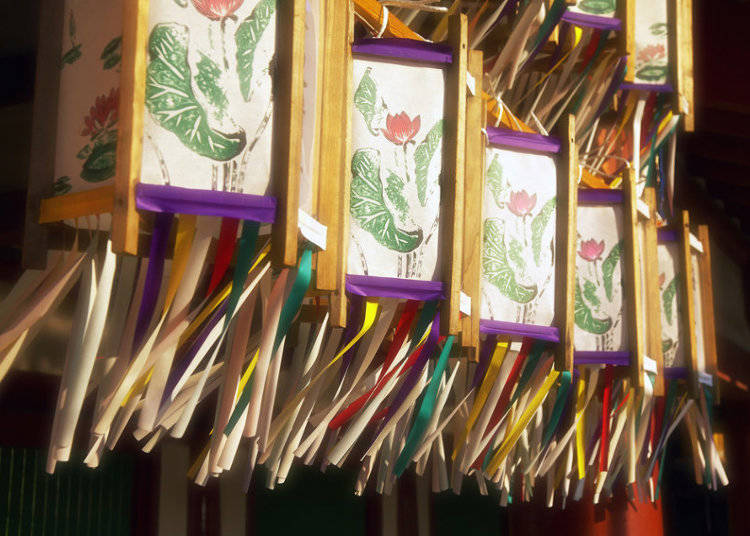 Summer is the time of O-bon, so if you stroll around in the evening and happen across a lively dance celebration with a lot of lanterns, you can be sure to have come across this Buddhist festival. Usually lasting three days, it is a family reunion holiday to come together to visit household altars and during this time, lanterns are hung in front of homes to guide their ancestors spirits. The aforementioned dances are held publicly and an important part of the festivities, done to both honor and entertain the ancestor spirits. At the end of these celebrations, toro-nagashi takes place, where lanterns are released floating into rivers and oceans to guide the spirits back to their world. With this tradition, O-bon is also known as the Lantern Festival.
The Daruma, a Buddhist Good Luck Charm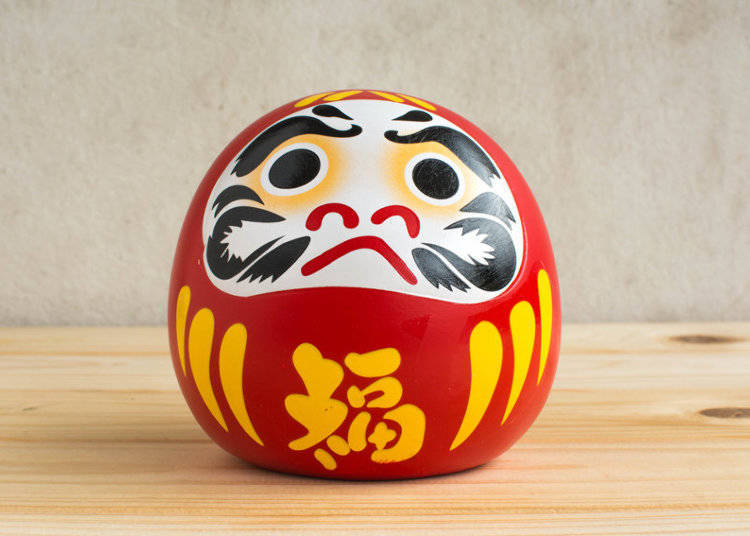 A psychical representation of Buddhism in modern Japan is the Daruma doll. These round wide-eyed dolls are a representation of Bodhidharma, the monk who founded Zen Buddhism. They are symbols of good luck and often purchased around New Year's. According to the legend, Bodhidharma spent nine years in meditation, facing the entrance of a cave to reach enlightenment. During this long period of asceticism, he lost the use of his limbs. This is why the Daruma doll is round, representing the monk's torso. Regarding the eyes, the tale goes on to say that in order to prevent falling asleep, Bodhidharma simply plucked out his eyelids and threw them away: where they fell to the ground, they sprouted into China's the first green tea plants.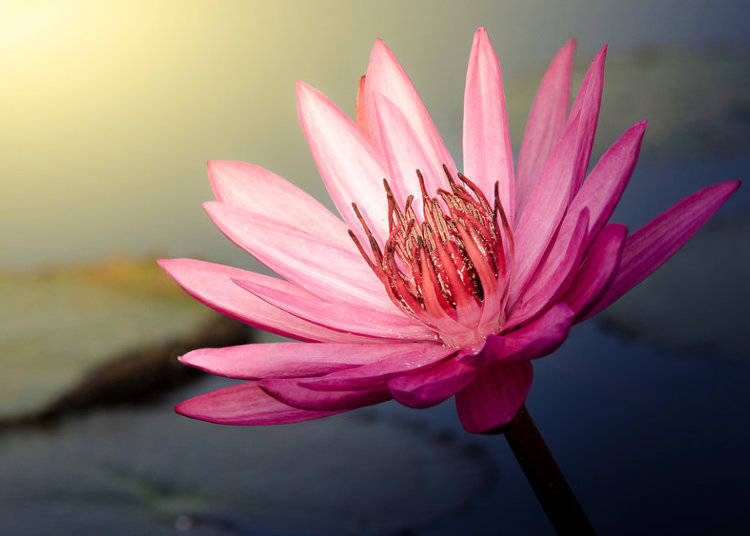 In modern day Japanese media, the use of Buddhist beliefs, settings, and objects are very common motifs in movies, TV, and games, whether as a focused theme or just glances of Buddhist influences in daily life. In slice of life shows or anime, you may often see symbols of Buddhism like the Jizō (Ksitigarbha statues) or the aforementioned Daruma. Buddhist priests may appear in various situations as well. Heavier themes come into play in fantasy shows, anime, and video games using ideas like the concepts of karma, meditation, rebirth, and the six Buddhist realms.
Discovering Ancient Customs
When traveling Japan, it can be an especially fun thing to look for all the little hints and signs of old customs and traditions that have made their way to modern Japanese society. Sometimes they're impressive and beautiful, such as large pagodas and temples, sometimes they're as tiny as a little Daruma doll on the roadside – why not go on a unique discovery tour?
*This information is from the time of this article's publication.