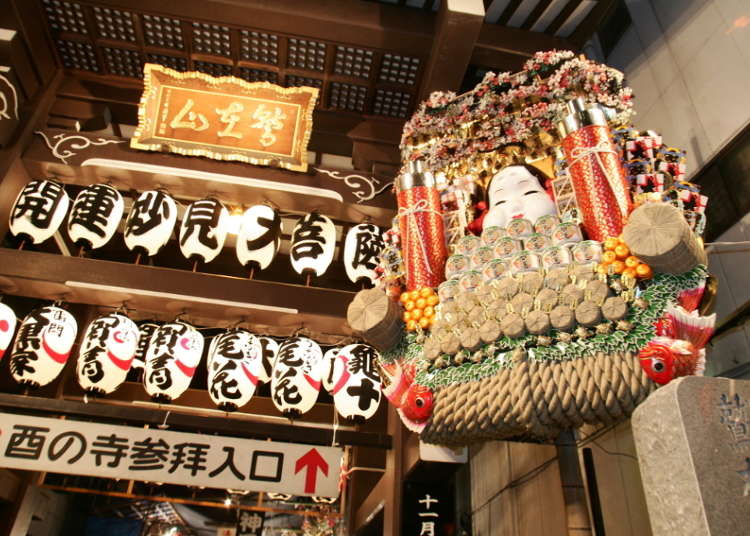 From a ramen festival to beautiful exhibitions of autumn's most representative flower, the chrysanthemum, this November promises to be a colorful and exciting one! Why not pray for business prosperity at the Torinomachi Festival in Asakusa? Tokyo's autumn events are as unique as they can be!
The Tokyo Ramen Show 2017
October 26th (Thu) to November 5th (Sun)

Ramen isn't just a phenomenon in Japan anymore, the delicious noodle soup is popular all over the world. With the main themes of "Food Tourism," "Food Education," and "Food Culture," the Ramen Show has been held every year since 2009.
This year, the focus is entirely on Japan's local ramen delicacies. The first run of the festival will be held from October 26th to 31st, while the second run takes place from 1st to 5th of November. A total of eighteen different booths let you taste your way through thirty-six individual types of ramen. Noodle soup fans, what are you waiting for?

Entry: free
Hours: 10:00 a.m. - 9:00 p.m. (until 6:00 p.m. on October 31st and November 5th)
Address

1-1, Komazawakouen, Setagaya-ku, Tokyo, 154-0013
View Map

Nearest Station

Komazawa-Daigaku Station (Tokyu Den-en-toshi Line)
15 minutes on foot


Phone Number

03-3421-6199
The Bunkyo Chrysanthemum Festival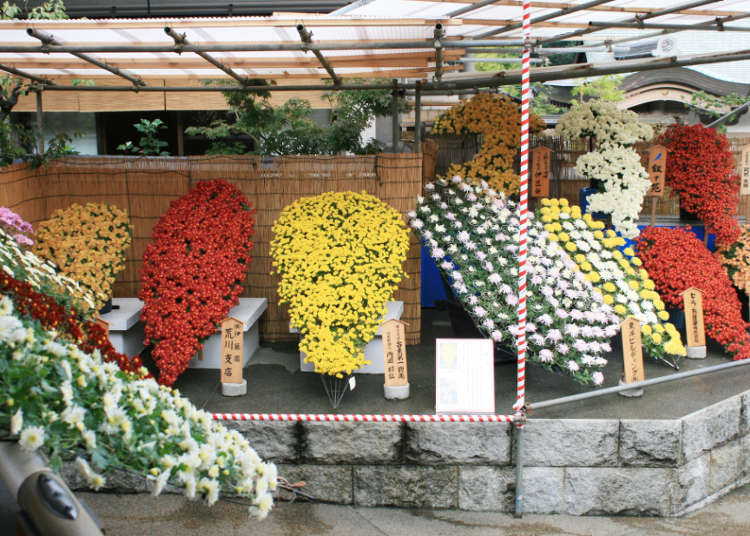 November 1st (Wed) to November 23rd (Thu, national holiday)

The most representative flower of Japan's autumn undoubtedly is the beautiful chrysanthemum. Hundreds of these flowers can be enjoyed at the Bunkyo Chrysanthemum Festival held on the ground of Yushima Tenmangu. Sugawara no Michizane, otherwise known as the Shinto deity of learning, is enshrined here. Around 2,000 individual plants, carefully raised by chrysanthemum enthusiasts, are lined up around the temple, creating a beautiful sea of color. Some of the highlights are the kiku-ningyo, dolls that are completely clad in chrysanthemum blossoms, as well as the so-called kengai, which is a style of flower arrangement that makes it seem like the colorful blossoms flow over the pot. Another special arrangement is the "thousand blossom plant," a large dome entirely made out of chrysanthemums.

Entry: free
Hours: 6:00 a.m. - sundown
Address

3-30-1, Yushima, Bunkyo-ku, Tokyo, 113-0034
View Map

Nearest Station

Yushima Station (Tokyo Metro Chiyoda Line)
2 minutes on foot


Phone Number

03-3836-0753
The Tokyo Metropolitan Tourism Chrysanthemum Exhibition
November 1st (Wed) to November 23rd (Thu, national holiday)

With its roots dating back to the year of 1915, this chrysanthemum exhibition is the largest in all of East Japan, both in terms of quality and quantity. From the waterfall-like chrysanthemums flowing out of their pot to those with especially large blossoms, from chrysanthemum bonsai to Edo-kiku flowers, the autumn flower can be discovered in all kinds of colors and shapes in various events. Over 2,000 different creations are on display, but only one will be crowned the best by the Prime Minister and one by the Governor of Tokyo - we can't wait!

Entry: free
Hours: 10:00 a.m. - 4:00 p.m. (until 4:00 p.m. on the last day)
Address

1-6, Hibiyakouen, Chiyoda-ku, Tokyo, 100-0012
View Map

Nearest Station

Hibiya Station (Tokyo Metro Hibiya Line / Tokyo Metro Chiyoda Line / Toei Mita Line)
3 minutes on foot


Phone Number

03-3501-6428
The Asakusa Tori no Ichi Fair
November 6th (Mon) and November 30th (Thu)

The Tori no Ichi Fair is an old custom from the Edo period to wish for prosperity and business success. "Tori" means rooster, which is one of the twelve animals of the Chinese zodiac, and the "Day of the Rooster" is celebrated in November. The festival takes place at Asakusa's Chokoku-ji, as well as various Otori shrines. As the Day of the Rooster comes around every twelve days in November, there are two dates on which the festival is celebrated - in some years, the festival is even being held three times. The first occasion is called the Ichi no Tori, the first rooster, while the second celebration is referred to as Ni no Tori, the second rooster - and so on. Beautifully decorated rakes are sold as good luck charms and a lot of people come and wish for prosperity and success. Why not get your own Day of the Rooster rake?

Entry: free
Hours: all day long
Address

3-19-6, Senzoku, Taitou-ku, Tokyo, 111-0031
View Map

Nearest Station

Iriya Station (Tokyo Metro Hibiya Line)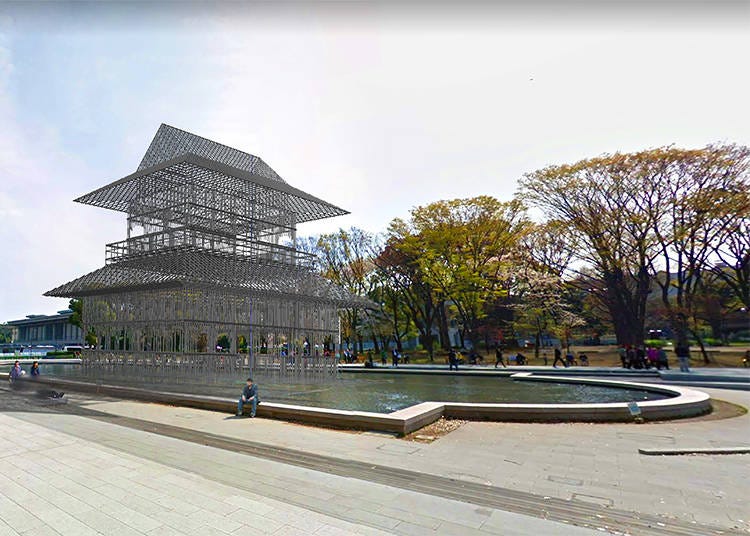 November 10 (Fri) – November 19 (Sun)

Tokyo Suki Fes is an urban outdoor festival that takes place in Ueno Park and the nearby Yanaka neighborhood. Making use of Ueno Park's everyday scenery, such as the fountain or the pond, dynamic works are being created, closely connected to the history and culture of the area. In Yanaka, look forward to old houses being turned into modern art exhibitions, in a collaboration between French and Japanese art students. Exploring the various works and installations among the beautiful, nostalgic scenery of the neighborhood is a unique "Only in Tokyo" experience that we recommend to art lovers and urban adventurers alike! On top of that, make sure to take part in the various workshops that are held during the event, such as tea experiences.

Date:
Venue: Ueno Park (around Shinobazu Pond, fountain square, and more), Tokyo National Museum, Tokyo Metropolitan Art Museum, Tokyo Bunka Kaikan, Yanaka area, and more
Address

Uenokouen, Taitou-ku, Tokyo, 110-0007
View Map

Nearest Station

Ueno Station (Hokkaido Shinkansen Line / Tohoku Shinkansen Line / Akita Shinkansen Line / Yamagata Shinkansen Line / Joetsu Shinkansen Line / Hokuriku Shinkansen Line / JR Keihin-Tohoku Line / JR Yamanote Line / JR Tohoku Main Line / JR Utsunomiya Line / JR Takasaki Line / JR Joban Line / JR Ueno Tokyo Line / Tokyo Metro Ginza Line / Tokyo Metro Hibiya Line)
1 minute on foot


Phone Number

03-3828-5644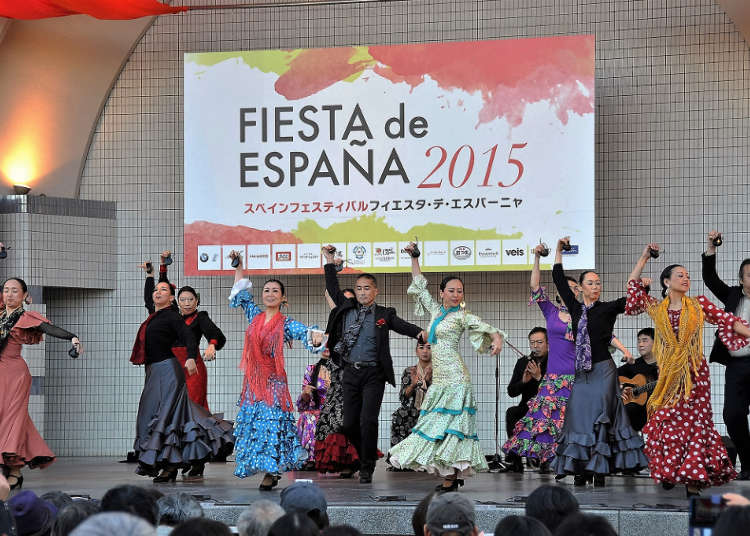 November 18th (Sat) and 19th (Sun)

Food, regional culture, and dance: come and experience the charms of Spain with various musical performances and events at the Fiesta de Espagna! The festival was brought to life in 2013, to commemorate the 400th anniversary of cultural exchange between Spain and Japan. In 2016, the festivities have drawn in over 120,000 people who fully indulged in Spanish culture. Tickle your taste buds with authentic paella and tapas served by specialty stores while enjoying a fiery Flamenco show! Why not take part in a wine seminar or get an impression of the Spanish language with a Spanish course offered at the venue? Several experiences, such as Flamenco, can also be enjoyed for a small fee. Don't be shy!

Entry: free
Hours: 10:00 a.m. - 7:00 p.m.
Address

2-1, Yoyogikamizonocho, Shibuya-ku, Tokyo, 151-0052
View Map

Nearest Station

Harajuku Station (JR Yamanote Line)
3 minutes on foot


Phone Number

03-3469-6081
*This information is from the time of this article's publication.
*Prices and options mentioned are subject to change.
*Unless stated otherwise, all prices include tax.