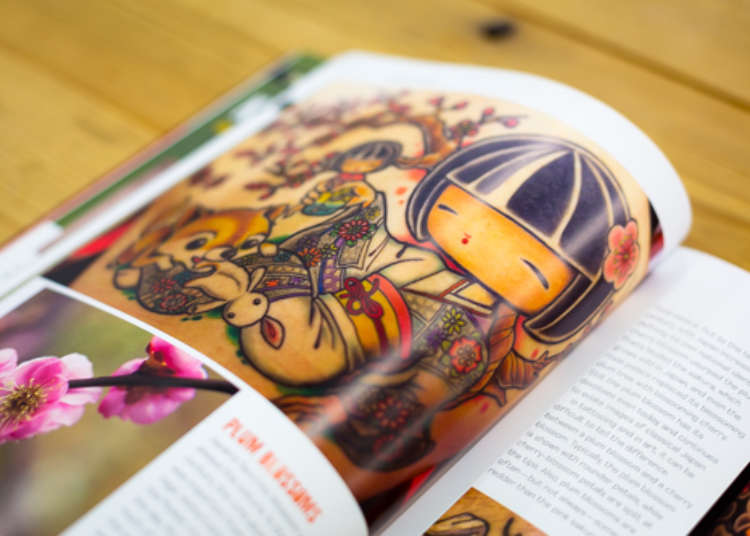 Japan and tattoos have a long and turbulent history, as the art of painting on a human canvas didn't always have the same connotation that it does today. The earliest mention of Japanese tattooing dates back to around the third century, found in the Chinese text; Wei Chih. During these times, tattoos were mainly seen as a mark that belonged to a social class, for religious purposes, and even fishermen to receive protection from creatures while at sea.
However, around the middle of the Kofun period (300 to 600 CE), people's perceptions of tattoos began to take a negative turn. Tattoos began to be used as a form of punishment for criminals. Depending on the area of Japan, a tattoo would be put on the forehead or arm of a criminal in order to distinguish them from the rest of society.
Traditional but Frowned Upon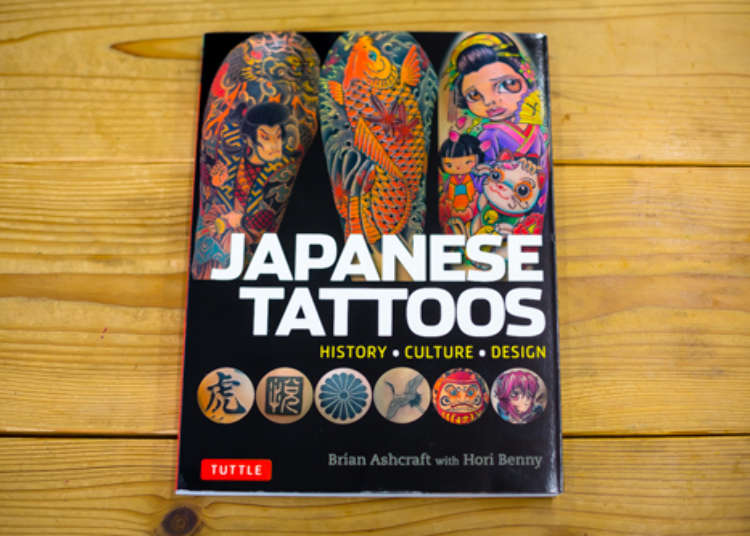 Nowadays, people still associate irezumi (traditional Japanese tattooing) with crime and many places, such as public baths, hot springs, and some fitness clubs prohibit those with tattoos from entering. However, tattoos are becoming increasingly fashionable among young Japanese, who have their own preferences to tattoos, be they Western or Japanese. Although it might seem far off, perceptions of tattoos are slowly beginning to change and someday they may be fully accepted.

To get a better understanding about Japanese tattoos, we recently had an opportunity to review "Japanese Tattoos", a book by Brian Ashcraft and Hori Benny.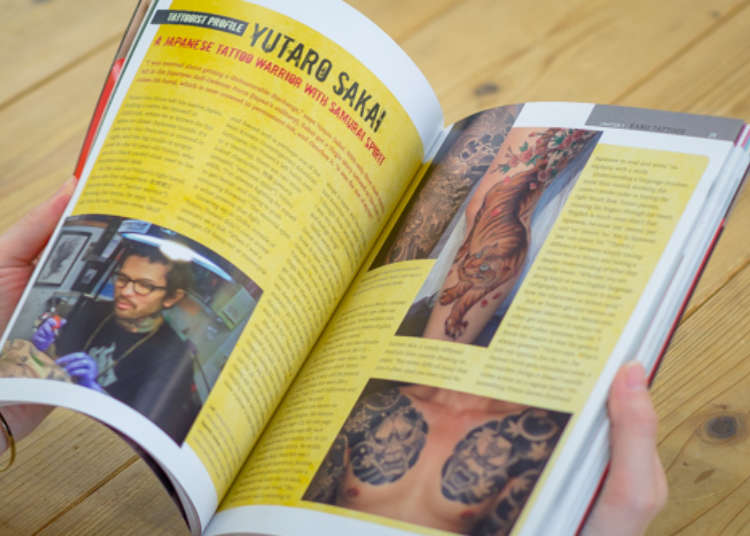 In Japanese Tattoos, Ashcraft and Benny explore the long-standing, yet still taboo subject of tattoos in Japan. The new book, released in July 2016, sheds light on the tradition that is both revered and hidden within Japanese society. From their ancient origins, to their place in modern day Japan, the book provides a thorough look at one of the country's most hidden art forms, with detailed explanations of terminology and history, and an array of stunning full-color photos dispersed throughout its 158 pages.

Each chapter takes on a different type of tattoo, from Shinto deities to contemporary pop-culture-inspired designs. Throughout the book are profiles of notable tattooists and clients, including exclusive interviews that provide rare insights into the world of irezumi and Japanese tattoo culture as a whole.
Chapters 1 and 2: Kanji and Nature Tattoos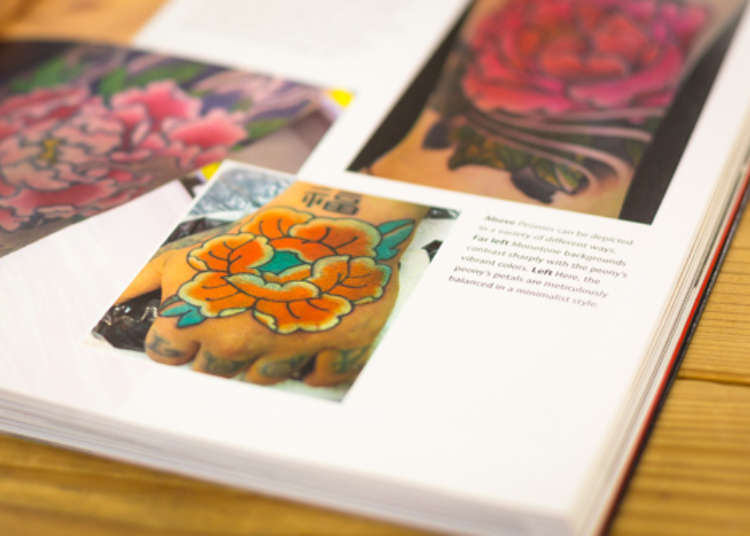 For many westerners, when hearing the words "Japanese Tattoo", the image of kanji and other Japanese characters immediately come to mind. This chapter introduces us to the origins of Japanese script tattoos. Considering their stigma in current day Japan, it may come as a surprise to learn that tattoos did not always carry negative connotations, and were once used as a way to denote social status, or even to serve as a type of protection charm. Further in the chapter is a list of tips to follow for those looking to receive a proper kanji tattoo, including a list of popular Japanese mantras and mottos. This is a must-read for anyone considering a Japanese language tattoo, especially for those who would rather avoid getting permanently inked in a cliché, a poor translation, or worst of all, a character that is written incorrectly!

Chapter 2 talks about one of the most popular types of tattoos you can find across the globe. As with the kimono, the motifs of Japanese nature tattoos are heavily influenced by the changes that occur during the country's four distinct seasons, as well as other elements of traditional culture such as ikebana (flower arrangement) and Buddhism. An explanation of irezumi pigments is also provided, giving a deeper understanding of the color choices involved.
Chapter 3: Creatures Living and Mythical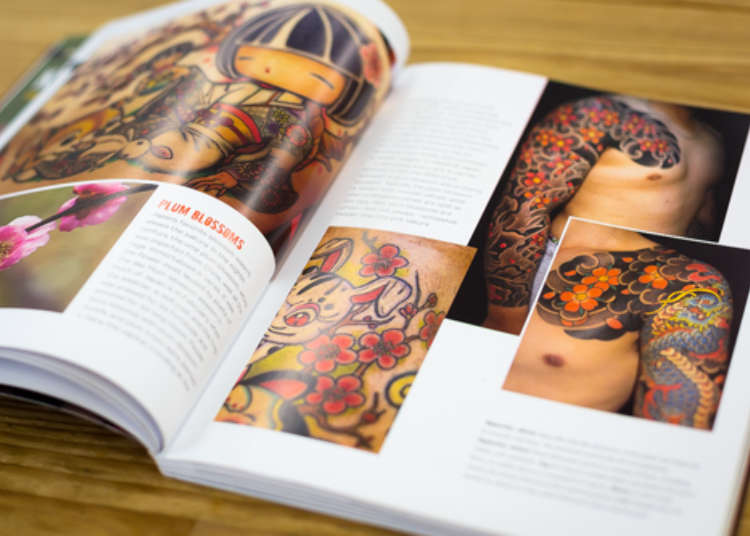 For those who would prefer to leave reality behind and cover their bodies in something from a fantasy realm, there are more than a few amazing images of dragons, kitsune, phoenixes, and other creatures of myth. As with the rest of the book, the minute detail will give you the answers to questions you would have never thought to ask, such as how to tell a Japanese dragon from a Chinese one, or why carp are considered among the most masculine of tattoos.
Chapter 4: Gods and Guardians, Heroes and Demons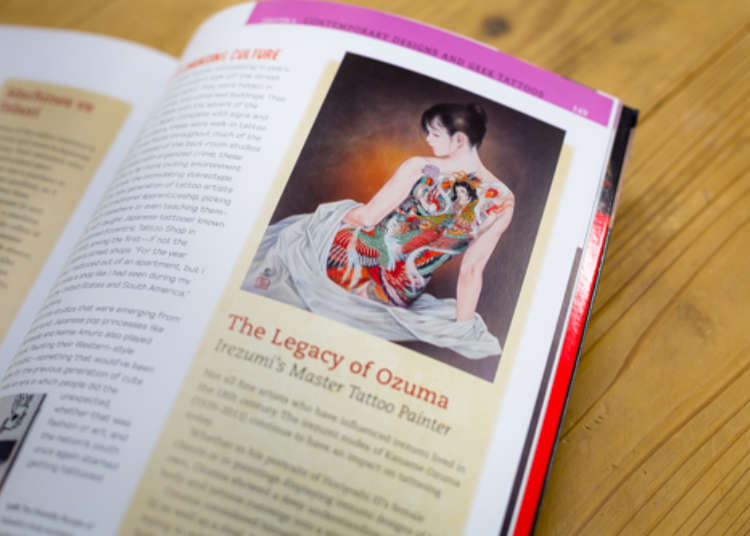 The most fascinating chapter for Japanese folklore buffs, showing a collection of what are arguably some of the most striking tattoos in the book. Elaborate depictions of deities and demons from Buddhist and Shinto religious lore can be seen on these pages. It is also here that you'll find one of the most unusual tattoo client profiles featured in the book: One woman working as a childbirth health care professional spent over two years getting a secret irezumi backpiece of a goddess of easy childbirth, along with other elements representing fertility, and protection. While the discovery of the tattoo itself may put her job in jeopardy, she did it out of a deep commitment to her patients' well-being. It is really stories like this that make Japanese Tattoos more than an art book, or a mere reference book.
Chapter 5: The Full Bodysuit
A showcase of the quintessential Japanese tattoo: the full irezumi bodysuit. In addition to several stunning photographs, this chapter offers an in-depth explanation of the various types of bodysuits, as well as an exploration of their roots in Japan's Edo period working class, particularly among firefighters. For many interested in Japanese tattoos, this is what you've been waiting for.
Chapter 6: Contemporary Designs and Geek Tattoos
No book on Japanese tattoos could be considered complete without a nod to the designs inspired by the country's modern pop culture which has taken the world by storm. Veering from the more traditional tattoos featured earlier in the book, this is where you'll find manga, anime, and other "otaku" ink.
A Tattoo Book for Everyone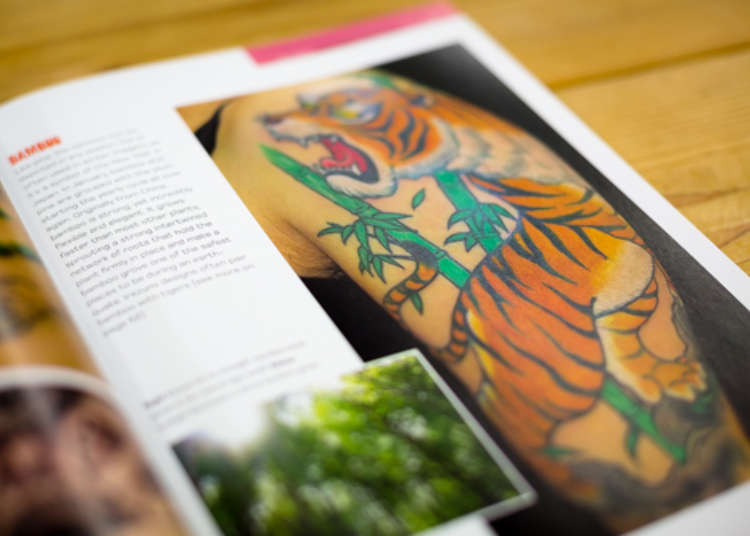 Whether you're covered in ink, or have never personally considered a tattoo, Japanese Tattoos is interesting enough to appeal to a wide range of readers for a variety of reasons. The book is clear enough for a tattoo novice to understand, while still featuring enough in-depth and exclusive material that even seasoned tattoo enthusiasts will surely learn something new. The images alone are worth a look, but it's really the information inside that will keep readers glued to the pages.


About the Authors:
Brian Ashcraft is the senior contributing editor for the video-game website Kotaku, and a former contributing editor for Wired magazine. Japanese Tattoos is his third book, following Arcade Mania! and Japanese Schoolgirl Confidential. He has lived in Osaka for over a decade, and his writing has been featured in various publications both in Japan, and overseas.

Hori Benny has lived in Japan since 2002, after growing up in Minnesota. He soon became a tattoo apprentice at Chopstick Tattoo in Osaka, and eventually opened his own studio, Invasion, where he does custom work in various genres.
*This information is from the time of this article's publication.
*Prices and options mentioned are subject to change.
*Unless stated otherwise, all prices include tax.