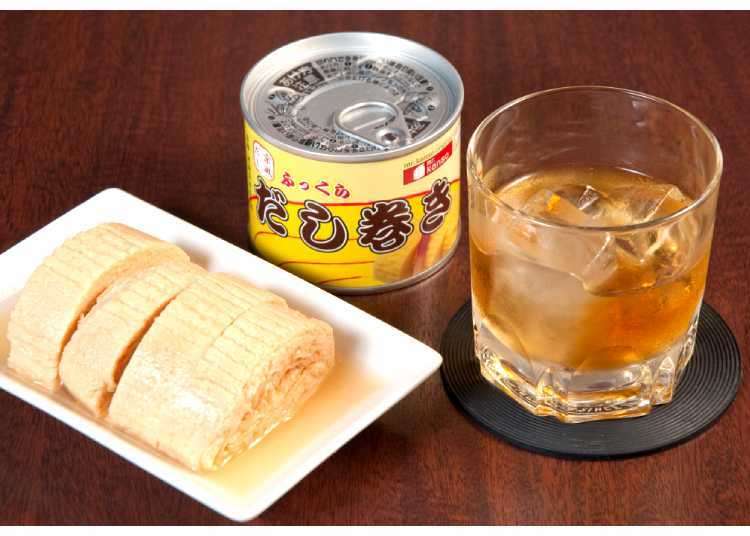 Canned foods are popular, being handy for those who live alone and they also make a good snack to accompany drinks. A wide variety of canned foods including canned bread, grilled chicken, grilled fish, boiled fish, or other cooked foods are available. You can eat them without any additional preparations. There are various kinds of canned fish offered in Japan since it is an island country. Here is a list of selected popular canned foods.
Long Live the Soft Delicious Bread!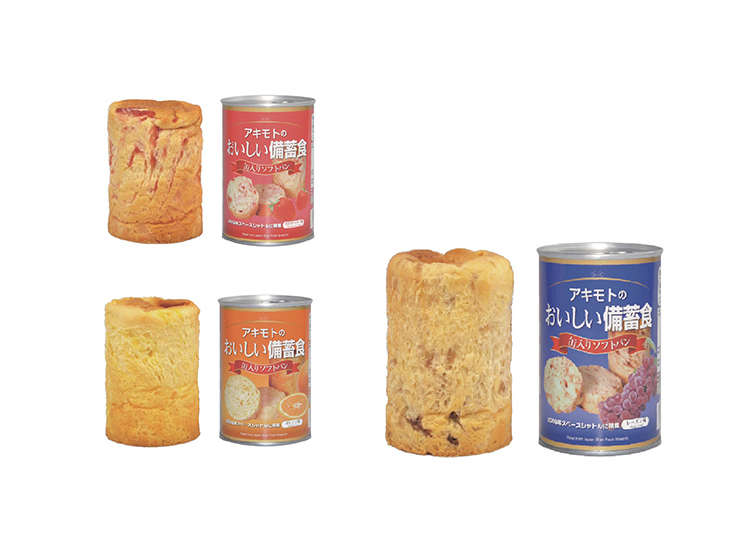 Pan Akimoto's canned bread is produced with its unique manufacturing method patented in 4 countries, Japan, US, China, and Taiwan. They put the dough in a can and then bake it. Thanks to this method, the freshly baked flavor and soft texture are kept in the can and it can be preserved for a maximum of 37 months from the date of production! So it is especially useful for emergency situations and also for outdoor activities like camping and BBQ.

Its "Oishii Bichikushoku" (Delicious Preserved Food) series is very popular and there are three flavors, strawberry, orange, and raisin. It can taste even better, almost like freshly baked bread, if you heat it up in hot water before opening it.
Yakitori and Beer - A Match Made in Heaven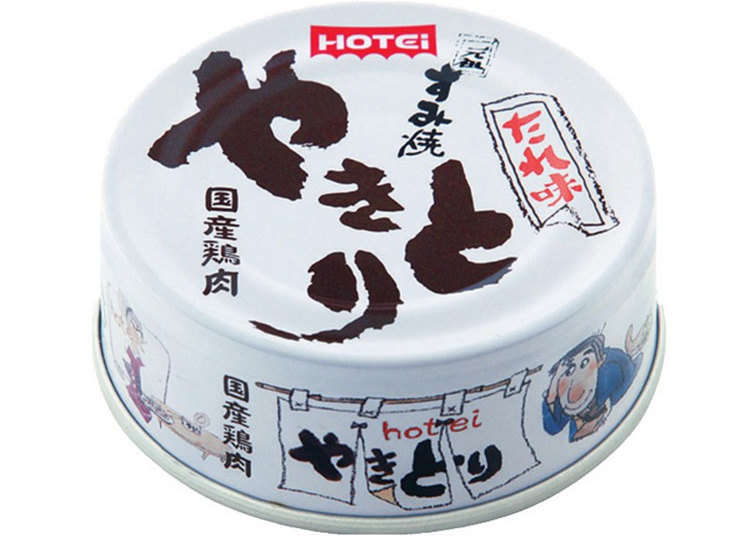 Hotei Foods' Yakitori (grilled chicken) has remained a long-selling canned food since 1970. Charcoal grilled domestic chicken marinated in rich and sweet soy sauce is packed in a can with its delightful aroma. Kanzume Bars, where canned foods and drinks are served have become popular these days in Japan. And canned yakitori is a standard menu in the bars, loved by everyone. Along with the popular sauce flavor, there's salt, hot spicy, garlic and pepper, and yuzu pepper flavors available. It is relatively easy to find them in grocery stores and they are not expensive. So it would make a great souvenir!
Spice Up Your Life with Thai Curry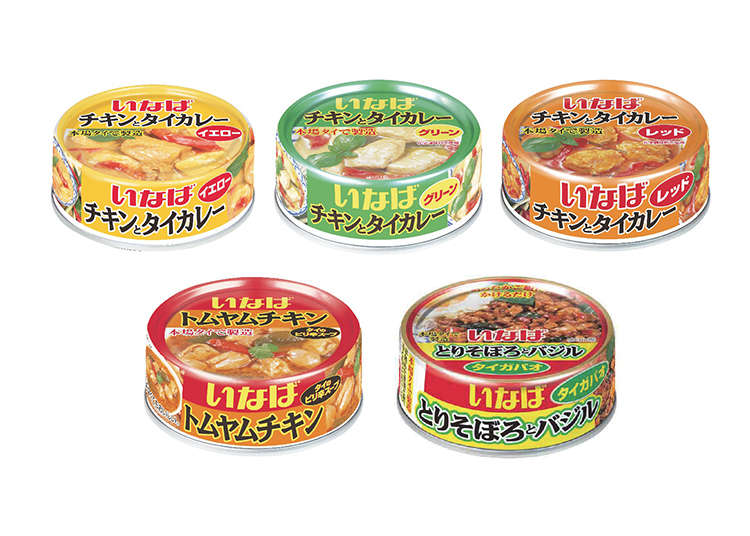 Inaba's Thai curry series cans are manufactured in Thailand. They use herbs and spices grown in the contract partnered farms in Thailand. Thus fresh herb aroma is packed in each can. This genuine can of Thai curry costs less than 200 yen! It's a good value for the money and it has drawn lot of attention since they started.

Besides eating this canned curry with rice, people proposed several other ways to enjoy it. For example, using it for stir-fried vegetables or fried rice. It became so popular that stores started to run out of stock. Green, yellow, and red Thai curry as well as minced chicken meat with basil and tom yum chicken flavors are available.
Can't Resist the Kabayaki
Kabayaki is a cooking method to broil fish fillets with sauce. It has a long history and it is a kind of Japanese traditional cuisine. You can also find this dish as a canned food. The Tawara-Kanzume's Samma no Kabayaki (Saury Kabayaki), consists of grilled saury dipped in rich sauce made with soy sauce, sweet cooking rice wine, sugar, and sake, packed in a can. This product was launched in the 1960s and it is still going strong. Canned sardine Kabayaki is also very tasty. You must try eating it over hot rice!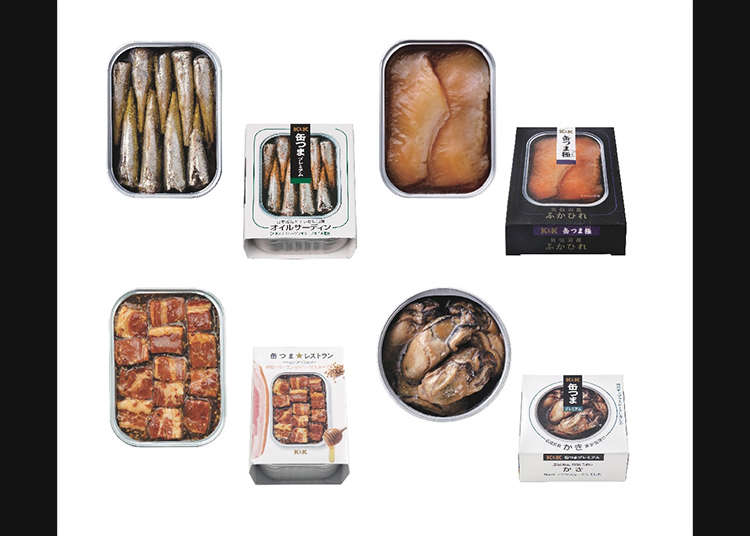 Kantsuma is manufactured by KOKUBU GROUP CORP. They're a little pricey but are a high quality series of canned foods. Right as you open the can, they are ready to be served as fine drink snacks. Diced bacon seasoned with honey mustard, domestic sardines marinated in extra virgin oil, and so on.

They are quite authentic for canned food. Canned shark fins from Kesennuma, a globally well-known place for shark fins, costs over 10,000 yen. You will find carefully selected ingredients and well-considered cooking method in these special cans.
*This information is from the time of this article's publication.