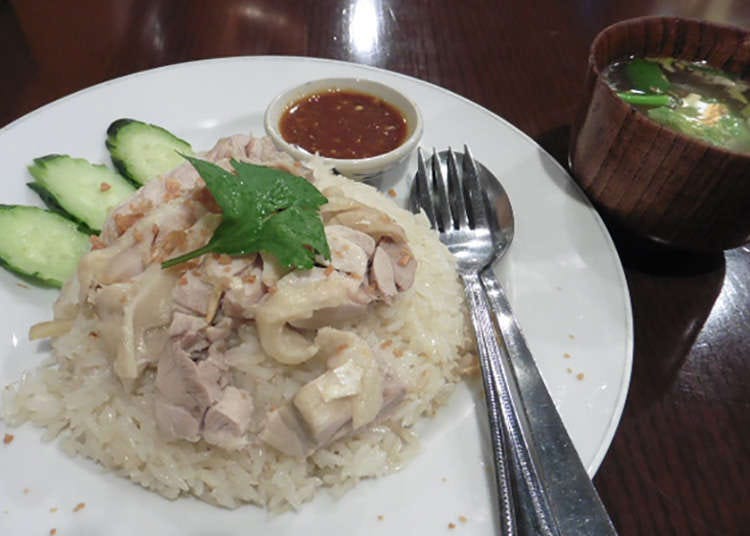 A Thai dish called Khao Man Gai has been gaining popularity in Japan recently. In Thai, khao means rice, man means oil and gai means chicken meat. This popular Thai dish is made by boiling chicken meat and using the soup stock to cook the rice. This time, we will be introducing shops which offer classic Thai chicken rice in Japan.
The Khao Man Gai shop loved around the world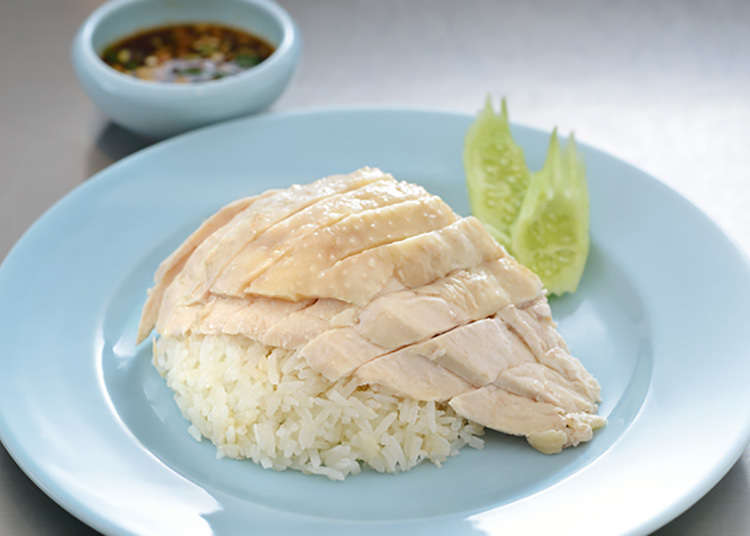 The first store is "Gaitohn", or otherwise known as "pink Khao Man Gai" in Bangkok, Thailand. All their employees wear a pink uniform so I guess the pet name for their store is appropriate. They are able to skillfully recreate the taste of real Khao Man Gai. The Tokyo branch in Shibuya only has Khao Man Gai as their main course. It's a store exclusively for those who want to savor Khao Man Gai. By the heat, the carefully boiled chicken meat becomes quite tender. It matches well with the original sauce made by mixing Thai miso, vinegar, black vinegar and soy sauce and letting the mixture ferment. With the spiciness from garlic, ginger and chili, you won't be able to stop yourself from eating more. One good point is that you can add as much coriander as you want.
ガイトーン Tokyo

Address

3-15-2, Shibuya, Shibuya-ku, Tokyo, 150-0002
Customizable Tokyo Khao Man Gai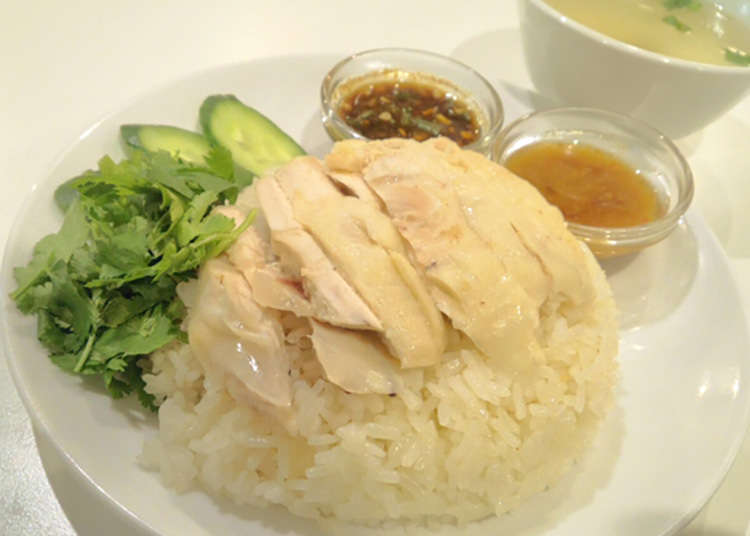 The second store, "Tokyo Khao Man Gai" was established with the aim of letting people eat delicious Khao Man Gai even in Tokyo. The Khao Man Gai made by the manager of the store, who polished his skills in a outdoors stall in Bangkok, Thailand, is extremely delicious. His dishes are very flavorful, as the domestically-produced chicken used is meticulously boiled. They use Niigata Indica rice, boiled with chicken soup stock, garlic oil, salt and sugar. You can eat their Khao Man Gai without any worries as they only use domestically-produced rice and chicken. There are several toppings such as fried eggs, ginger, green chili pepper among others which you can choose to customize the Khao Man Gai to your liking. You can also choose among 3 types of sauces: the spicy red sauce, the sweet black sauce and the store's original lemon sauce. Since there are non-spicy sauces, people who don't like spicy food or children can also savor the delicious Khao Man Gai.
東京カオマンガイ

Address

3-7-8, Uchikanda, Chiyoda-ku, Tokyo, 101-0047
The Thai restaurant managed by a Thai family
The third one is a cozy store managed by a Thai family living in Japan, called "Shiya Tom Yum Goong Pochana", where people can eat authentic Khao Man Gai made by a Thai chef. All of their employees are Thai. With the store decor bought in Thailand and the Thai music played in the background, you will be transported Thailand while in the shop. The authentic taste of their Khao Man Gai was achieved by the use of spices and seasonings directly brought in from Thailand. One bite of the steaming and tender chicken meat, and you can feel the overwhelming deliciousness of the juices and the meat. The jasmine rice, which was boiled with chicken soup stock, remains moderately firm, and is highly addictive due to its sweetness that intensifies the more you chew. It balances well with their original sweet-spicy sauce which will have you gobbling your dish down.
Tairesutoran Shiyah・Tomuyamukun・Pohcyanah

タイレストラン シヤー・トムヤムクン・ポーチャナー

Address

3F DB Ueno, 6-16-7, Ueno, Taito-ku, Tokyo, 110-0005
*This information is from the time of this article's publication.
*Prices and options mentioned are subject to change.
*Unless stated otherwise, all prices include tax.